5 medications I wish I'd brought on my trip to Southeast Asia
Last time I went to Southeast Asia, I was just about to start medical school. Now that I'm a practicing emergency room doctor, I keep these medications in my bag to treat the most common health problems while traveling. Everyone should travel with a medical kit, and I recommend you consider adding these items to your kit.
Before we begin, a quick disclaimer: this information is provided for your general information only and isn't medical advice. Don't use this information to treat a health problem without speaking with a qualified healthcare provider.
Ok, let's get to it.
Nausea and vomiting: ondansetron (Zofran®)
This anti-nausea medication was originally developed to treat nausea and vomiting in chemotherapy patients. It worked so well that it's now used routinely in emergency rooms to treat nausea for gastroenteritis ("stomach bugs") and food poisoning in adults and kids as young as 6 months old.
If you feel nauseated or are vomiting after eating a few too many servings of Pad Thai, a Zofran tablet dissolved in your mouth can help relieve your symptoms.
You've probably taken this antibiotic – it's the active ingredient in the "Z-pack" that's commonly prescribed for coughs during the winter months.
It's also the antibiotic of choice for traveler's diarrhea, particularly in Southeast Asia where bacteria have developed resistance to other classes of antibiotics.
Traveler's diarrhea is the most common illness in people traveling to the developing world, with up to 60% of people having diarrhea at some point during their trip.
A three-day course of azithromycin is an effective treatment for traveler's diarrhea.
Don't forget: the most important part of treatment of diarrhea is staying hydrated. Drink clean bottled water, diluted Gatorade, or make your own rehydration solution with 1/2 teaspoon of salt, 1/2 teaspoon of baking soda, and 4 tablespoons of sugar in one liter of water.
Remember: seek emergency medical attention, and avoid simply treating yourself, if you develop high fever, abdominal pain, or bloody diarrhea.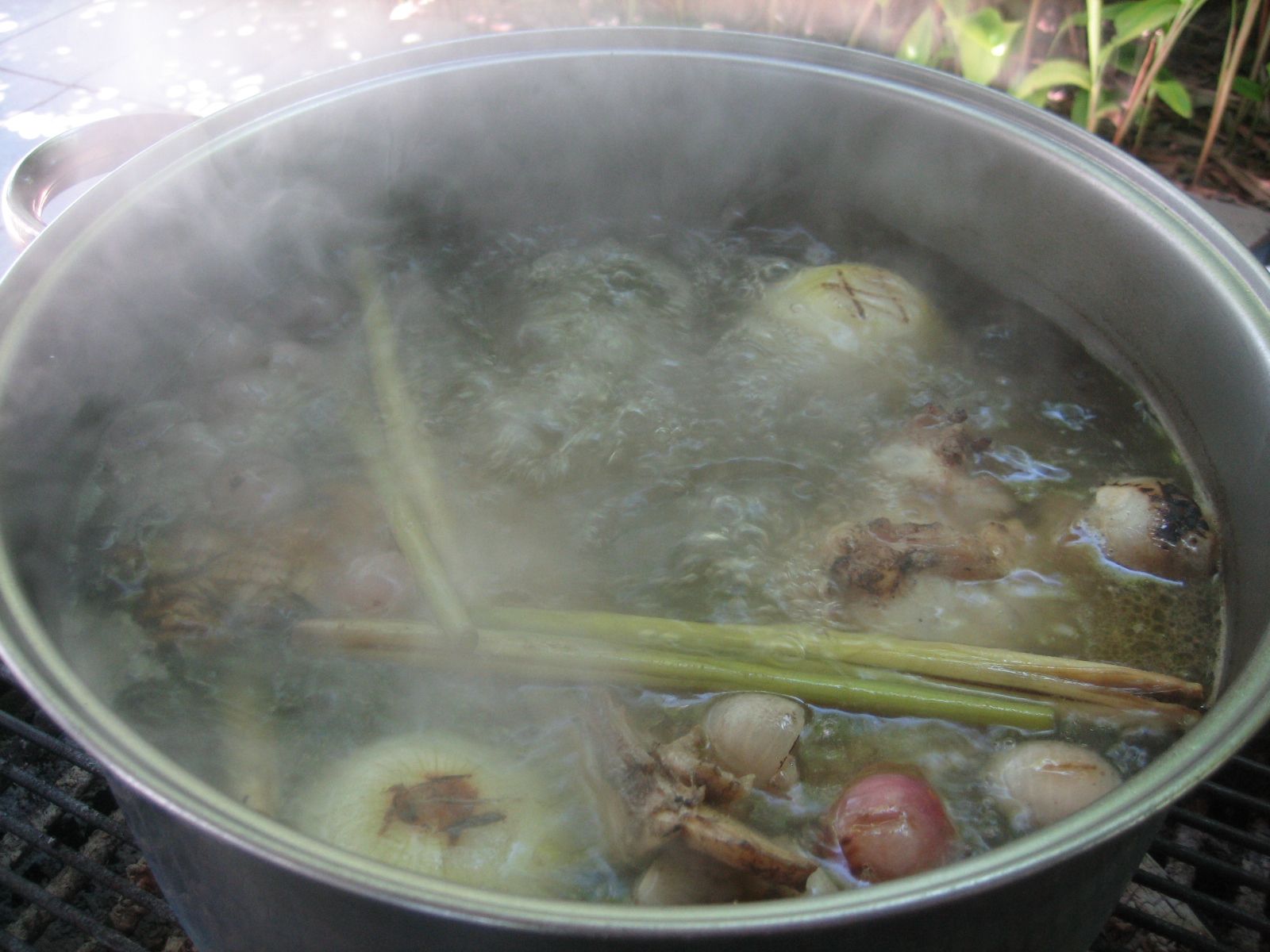 Eye infections and ear infections: ofloxacin
Oxfloxacin is an antibiotic drop is used to treat eye and ear infections. If you develop an eye or ear infection after swimming in Halong Bay (pictured below), ofloxacin drops can help clear up the infection.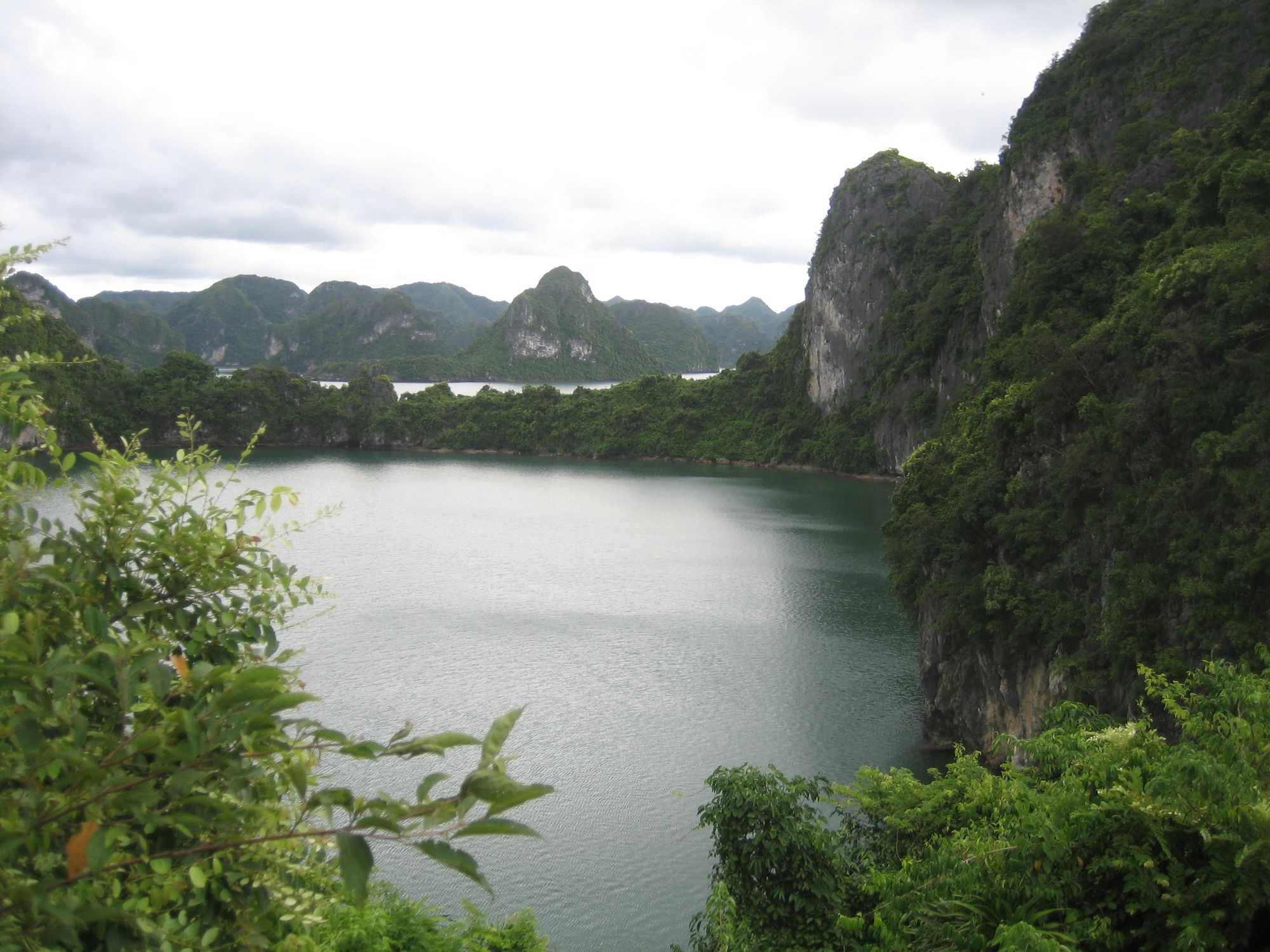 Skin infection: mupirocin (Bactroban®) cream
Mupirocin is a topical antibiotic cream used to treat skin infections. It's stronger than Neosporin cream you'd buy at the drug store, because it also covers MRSA infection.
If you develop an infection on your skin while traveling, mupirocin cream is a reasonable treatment option.
Remember to wash all wounds thoroughly with soap and water, and keep them covered with a clean bandage changed at least once a day.
Other infections: ciprofloxacin (Cipro®)
Ciprofloxacin, brand name Cipro, is another general purpose antibiotic that's useful to have on hand. You may have heard its name in the news, because it happens to be the antibiotic that's used to treat anthrax.
In Southeast Asia, Cipro is handy to treat infections caused by jellyfish stings or other marine envenomations. It can also be used to treat a more serious infection should you develop one, such as a urinary tract infection, pneumonia, typhoid, shigella, dental infection, salmonella, and more.
While no single antibiotic can be used to treat every kind of infection, Cipro is a reasonable choice for an all-purpose antibiotic to have on hand.
Where to get these medicines

Visit Duration Health, where we sell prescription medication kits with these and other medicines specifically geared toward travelers. We prescribe emergency travel medications online, and ship them to you before your trip.
When you buy a Med Kit, you get a free online consultation with an emergency doctor, who can help you decide what medications are most appropriate for you.
All Med Kits come with ongoing email support from our doctors, so you can get medical advice if you're sick in the middle of nowhere.
And, we provide you with extensive education on when to use or not to use these medications in an emergency situation while traveling.
What about malaria?
Patients often ask me if they should be taking malaria prophylaxis for their trip. The answer is: it depends on exactly where you're traveling and what you'll be doing.
Discuss your options for preventing and treating malaria with your Duration Health provider. We can add malaria prevention medication to Duration Health medication kits for travelers who require it.
Also consider...
I recommend you check out the excellent CDC travel website for recommended vaccines before you go.
Every travel bag should have basic medicines and supplies like Tylenol (acetaminophen), Benadryl (diphenhydramine), Imodium (loperamide), Dramamine (dimenhydrinate), hydrocortisone cream, and bandages.
Have a safe trip!
Disclaimer: This post is not medical advice. The information provided on this site is intended for your general knowledge only and is not a substitute for professional medical advice or treatment for specific medical conditions. You should not use this information to diagnose or treat a health problem or disease without consulting with a qualified healthcare provider. Please consult your healthcare provider with any questions or concerns you may have regarding your condition. If you think you may have a medical emergency, call your doctor, go to the emergency department, or call 911 immediately.